The escalating tension between Russia and Ukraine finally blew up in the early morning of February 24, 2022, after almost eight years of war in the Donbas region, with the entry of the Russian Army into the Ukrainian territory.
"For the past six months, we have not been able to sleep because of the "thieves". They come at night and eat our food", says the Garo village headman's wife Mimita. She says that almost every night, a herd of 40 to 50 elephants moves across the border from Meghalaya, India into the Sherpur District in Bangladesh. …
In June 2022, I worked for three weeks in Ukraine, where I focused on Odesa region and city, a symbolic and strategic place. When I arrived there, almost six months after the war began, Odesa was resisting, not untouched, but unbowed. It found its solutions to fight back, not « physically » but by defending and keep on being all what the city embodies…
UKRAINE, THE LAST WAR IN EUROPE

This report develops from the beginning of the Russian invasion of Ukraine in February 2022. The Donbass conflict, which began in 2014, escalated into a larger-scale war. Ukraine has become the scene of Europe's latest war, a invasion initiated by Russia.
The photographs shows the consequences of the war on the Ukrainian people and their army.
Russia's full-scale invasion of Ukraine in February 2022 has triggered a refugee crisis, with over 7 million people fleeing the country, while another 8 million remain displaced within. Indiscriminate strikes on civilian areas by Russian forces have sent people underground, sometimes living in dank basements for months at a time. As the war hits its six month mark, the toll on the nation's psyche and its citizens is all too stark.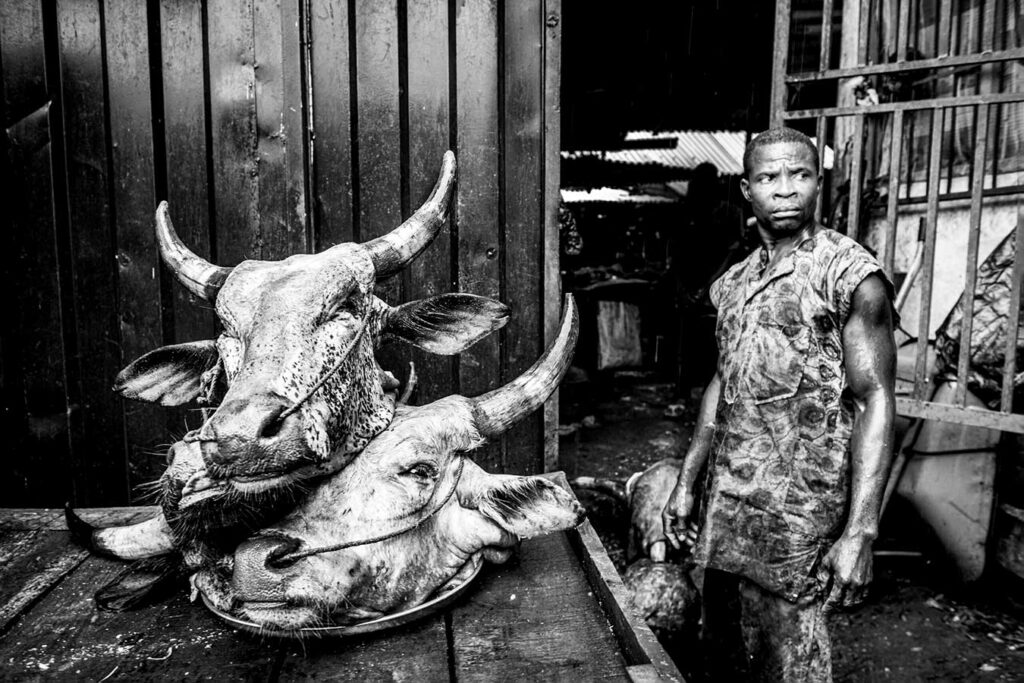 LIFE AND LABOUR IN NIGERIA 2
Work is very essential in Nigeria and a man without work cannot be trusted. My father worked hard as a salesman until he died of a stroke at the age of 53 and my grandfather died in the army at the age of 50.
Most men in Nigeria die when they are between 30 and 55 years old. Their wives usually live about 20 years longer.
Nestled between street borders and mired in permanent social oblivion, the Gangs impose their law on the streets of Central American cities with extreme violence.
The new programs such as "Yo Cambio" ( I Change) in the prisons of El Salvador intend to help many young people out of a complex and dangerous environment…
RESCUE IN THE MEDITERRANEAN
The German NGO migrant rescue ship Sea-Watch 3 carried out six dramatic rescue operations during its three-week mission in the central Mediterranean in July/August 2021. Miraculously, there were no fatalities during these operations on the world's deadliest migration route, though several migrants were found to be severely injured and had to…
see story…
This project tells the story of people forced to abandon their ancestral city Hasankeyf. It is located in upper Mesopotamia to Anatolia, along the Tigris River in Batman, Turkey. Here, aligned with the state's water policies, the Ilisu Dam was constructed even though, inevitably, historical and cultural heritage would be buried, its precious riverine habitat would be flooded, and people would be de-territorialized.
see story…
HONG KONG, TIMES OF DISSENT
2019 marked a turning point in Hong Kong's history. A proposal for an amendment of an extradition law by the Hong Kong government sparked a series of mass demonstrations.
The effects of the pro-democracy movement, the anti-Beijing sentiment and the increased social engagement may change the cities political future. The many demonstrations led to violent…